Title
Woodstock is our home, it's the place where clients visit us to design and socialise with us at the bar. A beautiful market town with architecture dating back to the 13th century, Woodstock is now a buzzing social hub with numerous thriving restaurants and pubs which entertain both the tight knit community and flocking tourists. The Blenheim Palace gates are situated in the centre of the town and whilst many of our clients visit for events such as Salon Prive and Nocturne, we couldn't wait for the opportunity to show them day to day life at our HQ. Here is where we bring you our Woodstock pop-up.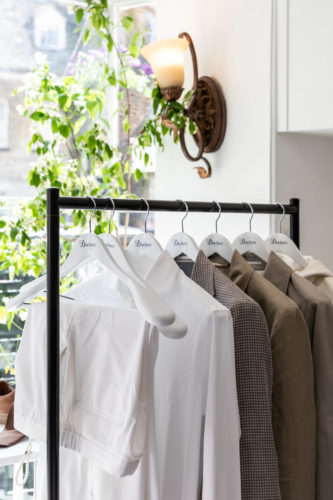 By day, the space was set up as a store. Our design table was laid with fabrics alongside every design options from buttons to linings to alcantara storm collars. Showcases of Spring/Summer garments and samples perfused the room, complimented with natural flower displays provided by the talented Rebecca Stogdon. Whilst clients were pre booked in throughout the days for appointments and fittings, it was lovely to chat with the passing crowd and tell our story.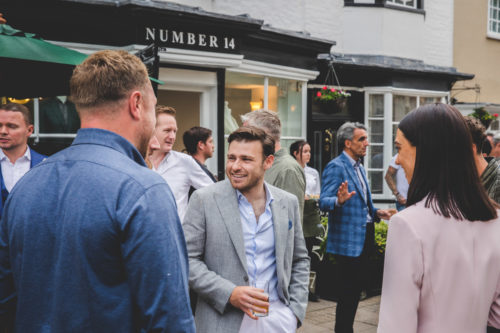 The evening's were filled with fun and laughter. We were so lucky to be joined by our clients and friends, better known as the Duckers Community. Drinks and Canapés flowed as we celebrated our Woodstock launch and made some noise on the square.
The Duckers team want to thank everyone that popped down to the pop up for such memorable evenings and for being the best dressed in town! Here are some images that were captured during the week.